Opportunities
Foreclosure Data
Education
More...

View All
Education
/ Classes & Events
Finding Unlisted Deals During the Foreclosure Timeline - IRROC

Instructor: Aaron Lebovic

Description: Aaron Lebovic will present this Investors Realty Resources of Colorado Meeting!

Did you know that 85% of distressed properties are not listed on the MLS?

Come learn when and how you can find these secret, unlisted opportunities. If you are looking for access to real investment opportunities with less competition, you should plan to attend this event!

• 12 Strategies to find these mostly UNLISTED properties and avoid competition
• Law changes that affect distressed owners
• Timing is everything – when do you want to get these listings/deals
• Short Sale, Foreclosure, and REO Resources (where to find these mostly UNLISTED properties)
• Preparing for an auction
• How auctions are held
• Search Tools – find in seconds what used to take hours
• Distressed property trends – the LOCAL numbers, stats, and shadow market


This event is FREE!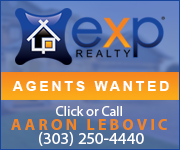 Group 46:10 Network - Real estate agents wanted! We're a fast paced, tech savvy, training focused real estate team with more leads than we can handle. Call (303) 250-4440 More »
Sign Up For A Class
Full A-Z class or continuing education classes for licensed brokers... More »
Client Testimonials
"No question that Aaron and team have developed THE BEST system for working the distressed property niche."
— Tim S., Your Castle Real Estate