Opportunities
Foreclosure Data
Education
More...

View All
Education
/ Classes & Events
Finding Deals Before, at, and After the Foreclosure Auction
Instructor:
Aaron Lebovic
Description:
Learn more about the THOUSANDS of transactions that occur every year in Colorado and never touch the MLS!
Learn when and how you can find these secret, unlisted opportunities. If you are looking for access to real listing opportunities and buyer opportunities with less competition, you should plan to attend this class!
Get a deep understanding of the Colorado foreclosure timeline and the opportunities to find listings and deals before and after the foreclosure auction.
Learn how the best Brokers and Investors find listings and deals!
12 Strategies to find these mostly UNLISTED properties and avoid competition
Short Sale, Foreclosure, and REO Resources (where to find these mostly UNLISTED)
Law changes that affect distressed owners
Preparing for a foreclosure auction
How auctions are held and what happens after the auction
Working with investor clients
Search Tools - find in seconds what used to take hours
Distressed property trends - the LOCAL numbers, stats, and shadow market
Aaron's classes have been attended by Public Trustee's, Realtors®, accountants, attorneys, and investors.
CE Credits provided to licensed brokers by CCE, LLC (formerly The Real Estate School). This class is open to anyone including Realtors, clients, and investors.
Prices:
1 Student: $25.00
2 Students: $50.00
3 Students: $75.00
4 Students: $100.00
* Licensed Brokers earn 2 CE Credits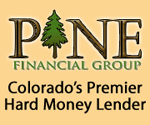 100% fix and flip funding, bridge loans and Non recourse IRA loans. More »
Sign Up For A Class
Full A-Z class or continuing education classes for licensed brokers... More »
Client Testimonials
"I've been a Realtor in Denver for 25 years, and recently took the full day Trustee Sale class and signed up for the Renav service. I have learned so much about the foreclosure sale process, and have used the Renav service to get a great deal on a property at the foreclosure sale. As I had questions through the process, Aaron and everyone connected with Renav have been there with me every step of the way. Thanks again!"
— Tom, Realtor