Opportunities
Foreclosure Data
Education
More...
Oops! That class is officially offline.
We are no longer accepting registrations for that class. However, we offer Demos, AuctionPrep, and Continuing Education classes every month. Please browse our complete list of class offerings, and find one that works for your schedule. We hope to see you in a class soon!
If you have any questions, please email support@renav.com, or call 303-731-3334, Monday through Friday, 9:00 am to 5:00 pm MST.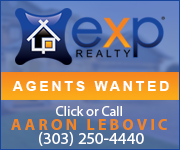 Group 46:10 Network - Real estate agents wanted! We're a fast paced, tech savvy, training focused real estate team with more leads than we can handle. Call (303) 250-4440 More »
Sign Up For A Class
Full A-Z class or continuing education classes for licensed brokers... More »
Client Testimonials
"You WIN the Award on Customer Service, that's for sure."
— C.N., Greenwood Village