Opportunities
Foreclosure Data
Education
More...
Sign Up Now!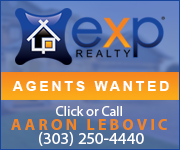 Group 46:10 Network - Real estate agents wanted! We're a fast paced, tech savvy, training focused real estate team with more leads than we can handle. Call (303) 250-4440 More »
Sign Up For A Class
Full A-Z class or continuing education classes for licensed brokers... More »
Client Testimonials
"I love doing business with your company. I've done business with other companies and your's is by far the best. Thank you for the professional job you do. I would recommend that anyone working in foreclosures use you."
— P.P., Castle Rock