Opportunities
Foreclosure Data
Education
More...
Sign Up Now!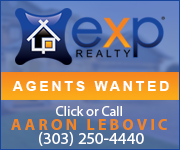 Group 46:10 Network - Real estate agents wanted! We're a fast paced, tech savvy, training focused real estate team with more leads than we can handle. Call (303) 250-4440 More »
Sign Up For A Class
Full A-Z class or continuing education classes for licensed brokers... More »
Client Testimonials
"AuctionPrep saved me time from having to learn everything on my own. Aaron shared with me the secrets that seasoned Bidders know and the best resources of information to keep myself informed and protected."
— Michael M., Investor