Loading... please wait
InvestorDeals
Do you have a deal to post?
Anyone can advertise a deal on our website, however, it must meet our criteria for an investment deal. Here is how it works:
Add a Certificate of Purchase, Lien, Short Sale, Rental or Wholesale Property.
Retail deals are NOT permitted.
It needs to be a good deal... seriously!
RENAV provides exclusive access to creative deals selling at a discount to retail and posted by professionals - for professionals. Other Details:
It costs nothing upfront to post.
For all deals, you pay a flat fee of just $500
AFTER
closing, and
ONLY
if we are the ones that connected you with your buyer.
Add as many deals as you would like.
There is no limit to the number of wholesale properties, short sales, flips, rentals, judgements and liens you can add, as long as they meet our criteria for an investment deal.
Deals are active for up to 10 days.
To keep listings current and to encourage repeat visitation, listings must be refreshed after the expiration date.
Amplify your marketing efforts - risk-free!
Reach hundreds of RENAV visitors each week, and thousands more active, sophisticated and motivated real estate professionals subscribed to our emails.
Finally- a market for your most unique deals.
The RENAV community is filled with investors who can understand your most creative opportunities, so don't be shy about posting liens, notes, certificates of purchase, or judgements, and keep 'em coming!
Let RENAV help manage your selling process.
Buyer inquiries are managed within your RENAV account with notifications sent via email. Never lose another phone number or email address and miss out on a selling opportunity.
Continue »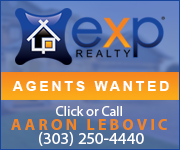 Group 46:10 Network - Real estate agents wanted! We're a fast paced, tech savvy, training focused real estate team with more leads than we can handle. Call (303) 250-4440 More »
Sign Up For A Class
Full A-Z class or continuing education classes for licensed brokers... More »
Client Testimonials
"I used Renav this weekend for a listing presentation. SWEEEET!"
— B.F.