Search Properties
Other Services
Statistics
RENAV has teamed up with Landvoice to offer a trial package of their FSBO's, Expireds and Neighborhood Search, valued at $140.00 for just $30 for the first month! After the trial, it is only $99.00 a month for all 3 services.
FSBO Listings
Landvoice is the only company that meticulously searches approximately 2,000 sources to find every FSBO lead possible
Landvoice FSBO leads subscription allows you to see all the FSBO leads from the last 6 months
You can select to have FSBO leads delivered via email each day for immediate access to property and contact information
Manage, sort, search, tag, create notes, cross out numbers, export, mail merge, see street views, and more for your FSBO leads
Expired MLS Listings
Expired Basic provides you up to 60% of phone numbers for expired listing leads, including cell phones. Or get the Expired Pro Upgrade and receive up to 95% of phone numbers
Use Landvoice leads to make sure your leads have an accurate status for your expired listing leads. Statuses are updated whenever an expired, canceled, or withdrawn becomes active or sold
Tired of calling renters? Landvoice even finds the absentee owner information, including phone numbers, for expired, withdrawn, and canceled listing leads
Landvoice has a built-in lead management tools to manage, sort, search, tag, create notes, cross out numbers, export, mail merge, see street views, and more
Neighborhood Search
Geographic Farming. The perfect tool for building a geographic farm. Use Neighborhood Search for all your marketing campaigns, such as your Just Listed / Just Sold postcards
Radius Search. Simply enter an address and we'll send you all the neighboring homeowners to use in your marketing efforts
Calling is also an important part of geographic farming. Neighborhood Search will help you find phone numbers to homes in a neighborhood
Other Services
Custom E-mail Campaigns. The Landvoice Marketing Team can create an email campaign for you to share with your database. Please schedule 30 days in advance.
Social Media Campaigns. The Landvoice Marketing Team can create a Social Media campaign to drive business to your landing page. Please schedule 30 days in advance.
Custom Flyers. The Marketing Team can create a custom Flyer for your training manuals or events. Please allow a 30-day turnaround.
Informational Webinar. The Marketing Team can set up a live or recorded webinar, "How to Dominate your FSBO & Expired Market!" for you to share with your circle of influence. Please schedule 60 days in advance.
Informational Videos
Get Started With Landvoice »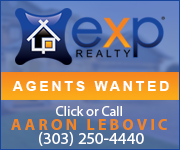 Group 46:10 Network - Real estate agents wanted! We're a fast paced, tech savvy, training focused real estate team with more leads than we can handle. Call (303) 250-4440 More »
Sign Up For A Class
Full A-Z class or continuing education classes for licensed brokers... More »
Client Testimonials
"Going to the foreclosure auctions and buying deals doesn't seem as daunting after attending this class. The information packed class is full of tips, tricks and real life deals. The instructor seriously knows all the little secrets to protect yourself when buying at the foreclosure auctions."
— Kevin E., Investor