Opportunities
Foreclosure Data
Education
More...
Education
/ AuctionPrep A-Z
Our flagship full-day class covers all you need to know to prepare to bid at a Public Trustee Sale.
Class begins at a live Public Trustee auction giving students the opportunity to witness the process in action. At the conclusion of the sale questions are answered and we begin to demystify the process through traditional instruction illustrated by real-life examples. This class caters to people at all levels of knowledge and experience. Box lunch is provided.
The foreclosure process explained in simple terms
Resources for foreclosure property data (dates, attributes, bids, etc.)
Detailed due diligence techniques for the highly compressed auction cycle
Bidding process at the auction
Redemptions 101- it's not always over after the sale!
Risks involved and how to minimize their effect
Financing foreclosure purchases and protecting your lender
Earning a commission by representing foreclosure auction buyers
Learn what can go terribly wrong, how to find "sleepers" and win big, and pitfalls to look out for. Before you invest hundreds of thousands of dollars in non-refundable cash at auction, take a day to learn from an expert - this could be the best $300 you ever spend!
$200
per person when registering a group of 2 or more
Class is taught by Aaron Lebovic, a Director at the Denver Board of Realtors and a 3rd generation real estate investor with over 8 years experience and more than 130 transactions to his name. Aaron has taught at Kaplan Professional Schools, Investor Advantage, Mastermind Investors, Pine Financial, COPIA, and multiple other real estate organizations.
Sign Up Now!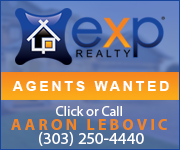 Group 46:10 Network - Real estate agents wanted! We're a fast paced, tech savvy, training focused real estate team with more leads than we can handle. Call (303) 250-4440 More »
Sign Up For A Class
Full A-Z class or continuing education classes for licensed brokers... More »
Client Testimonials
"Thanks for your fast response and positive customer service."
— Robert L., Buenavista, LLC