Opportunities
Foreclosure Data
Education
More...
Foreclosure Data
/ Subscriptions
RENAV enables your success with the most comprehensive Colorado foreclosure, pre-foreclosure, REO and short sale leads database available.
Enhanced Subscription
Ideal for power-users, short sale specialists and investors. Enhanced subscribers receive access to RENAV with advanced research, analysis, tracking and mapping tools. In addition you can receive new NEDs via email.
A "must-have" for serious foreclosure auction investors. Add access to lender bid information to your Enhanced Subscription to be notified when Public Trustee auction bids become available. This add-on also provides access to our Current Auctions search which pre-sorts auction properties by merit, giving you a head start on your foreclosure auction due diligence.
For the advanced real estate investor - search for the latest HOA, mechanic, city/county, state, and federal liens across seven Colorado front range counties (Adams, Arapahoe, Boulder, Broomfield, Denver, Douglas, and Jefferson County). Easily cross-reference with bankruptcy and foreclosure information.
Subscription
/ Prices

Counties
Enhanced
Subscription
Presale Bids
(Add-On)
Lien Data
(Add-On)
1st County
$50/month
+$15/month
+$15/month
2nd County
$25/month
+$7.50/month
+$7.50/month
Each Additional County
$10/month
+$2.50/month
+$2.50/month
Pricing Examples:
» 1 County: $50.00/month
» 2 Counties with Presale Bids: $97.50/month
» 3 Counties with Presale Bids + Lien Data: $135.00/month

Comments:
» You can add or remove counties at anytime. Submit our Help Center form to make changes to your subscription.
» We accept credit card, check, and ACH payments.
» We offer 5% off of a 6-month subscription, and 10% off a 1-year subscription.

Start Your FREE 7-Day Trial!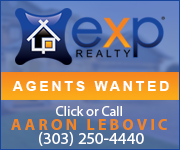 Group 46:10 Network - Real estate agents wanted! We're a fast paced, tech savvy, training focused real estate team with more leads than we can handle. Call (303) 250-4440 More »
Sign Up For A Class
Full A-Z class or continuing education classes for licensed brokers... More »
Client Testimonials
"Your service is perfect, a 10 on a 10 scale."
— M.J., Centennial