Opportunities
Foreclosure Data
Education
More...

View All
Education
/ Classes & Events
Finding Deals Before, at, and After the Foreclosure Auction
Instructor:
Aaron Lebovic
Description:
Learn more about the THOUSANDS of transactions that occur every year in Colorado and never touch the MLS!
Learn when and how you can find these secret, unlisted opportunities. If you are looking for access to real listing opportunities and buyer opportunities with less competition, you should plan to attend this class!
Get a deep understanding of the Colorado foreclosure timeline and the opportunities to find listings and deals before and after the foreclosure auction.
Learn how the best Brokers and Investors find listings and deals!
12 Strategies to find these mostly UNLISTED properties and avoid competition
Short Sale, Foreclosure, and REO Resources (where to find these mostly UNLISTED)
Law changes that affect distressed owners
Preparing for a foreclosure auction
How auctions are held and what happens after the auction
Working with investor clients
Search Tools - find in seconds what used to take hours
Distressed property trends - the LOCAL numbers, stats, and shadow market
Aaron's classes have been attended by Public Trustee's, Realtors®, accountants, attorneys, and investors.
CE Credits provided to licensed brokers by CCE, LLC (formerly The Real Estate School). This class is open to anyone including Realtors, clients, and investors.
Prices:
1 Student: $25.00
2 Students: $50.00
3 Students: $75.00
4 Students: $100.00
* Licensed Brokers earn 2 CE Credits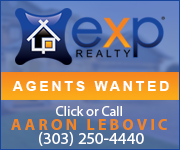 Group 46:10 Network - Real estate agents wanted! We're a fast paced, tech savvy, training focused real estate team with more leads than we can handle. Call (303) 250-4440 More »
Sign Up For A Class
Full A-Z class or continuing education classes for licensed brokers... More »
Client Testimonials
"I can't tell you how much I like this program! I use it almost every day. Other agents are wondering where I get my info."
— Becky F., HRE