Opportunities
Foreclosure Data
Education
More...
Login
Please enter your email address and password.
If you do not have a username and password, please register.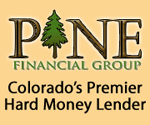 100% fix and flip funding, bridge loans and Non recourse IRA loans. More »
Sign Up For A Class
Full A-Z class or continuing education classes for licensed brokers... More »
Client Testimonials
"No question that Aaron and team have developed THE BEST system for working the distressed property niche."
— Tim S., Your Castle Real Estate