Opportunities
Foreclosure Data
Education
More...
Login
Please enter your email address and password.
If you do not have a username and password, please register.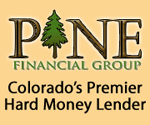 100% fix and flip funding, bridge loans and Non recourse IRA loans. More »
Sign Up For A Class
Full A-Z class or continuing education classes for licensed brokers... More »
Client Testimonials
"The class really helped me to understand the procedures, the pitfalls to watch out for and allowed me to feel comfortable purchasing from an auction in the near future. The cost of this class is nothing compared to the investment I will be making at the auction."
— Matt B., CRS