Opportunities
Foreclosure Data
Education
More...
Select a New Password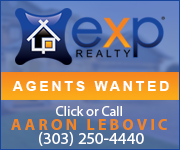 Group 46:10 Network - Real estate agents wanted! We're a fast paced, tech savvy, training focused real estate team with more leads than we can handle. Call (303) 250-4440 More »
Sign Up For A Class
Full A-Z class or continuing education classes for licensed brokers... More »
Client Testimonials
"You guys are great! You do know how to serve."
— Barb G., MB-Diva Properties