Opportunities
Foreclosure Data
Education
More...
Sign Up Now!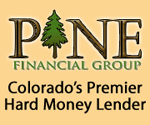 100% fix and flip funding, bridge loans and Non recourse IRA loans. More »
Sign Up For A Class
Full A-Z class or continuing education classes for licensed brokers... More »
Client Testimonials
"You have been nothing but a pleasure to work with! Thank you very much for all you have done and I will refer your services."
— S.B.