Opportunities
Foreclosure Data
Education
More...
Free Trial
/ Get Started Now!
Your trial subscription to RENAV.com gives you full access to our foreclosure database and will allow you to:
Search, export and map foreclosures records
Track change to properties using PropertyTracker
Access presale bids, auction results and daily foreclosure statistics
Search and inquire about properties on Investor Deals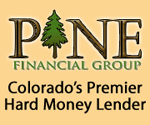 100% fix and flip funding, bridge loans and Non recourse IRA loans. More »
Sign Up For A Class
Full A-Z class or continuing education classes for licensed brokers... More »
Client Testimonials
"You are really on to something with this foreclosure research tool. Your mapping utility allows me to quickly narrow my search to the neighborhoods I'm most interested in, and your database is a one-stop shop for all the information I scramble to gather from multiple sources each week."
— Eric S., Coldwell Banker Homes