Opportunities
Foreclosure Data
Education
More...
Free Trial
/ Get Started Now!
Your trial subscription to RENAV.com gives you full access to our foreclosure database and will allow you to:
Search, export and map foreclosures records
Track change to properties using PropertyTracker
Access presale bids, auction results and daily foreclosure statistics
Search and inquire about properties on Investor Deals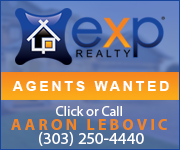 Group 46:10 Network - Real estate agents wanted! We're a fast paced, tech savvy, training focused real estate team with more leads than we can handle. Call (303) 250-4440 More »
Sign Up For A Class
Full A-Z class or continuing education classes for licensed brokers... More »
Client Testimonials
"No question that Aaron and team have developed THE BEST system for working the distressed property niche."
— Tim S., Your Castle Real Estate