Opportunities
Foreclosure Data
Education
More...
Education
/ Upcoming Classes & Events
Real Estate investing is a serious business with serious consequences; Get educated, be prepared and you can reduce your risk while making a great profit.
Sponsored By First Integrity Title
Denver

Tue, Aug 27th
1:00-3:00 pm
Finding Deals Before, at, and After the Foreclosure Auction
Instructor:
Aaron Lebovic
Description:
Learn more about the THOUSANDS of transactions that occur every year in Colorado and never touch the MLS!
Learn when and how you can find these secret, unlisted opportunities. If you are looking for access to real listing opportunities and buyer opportunities with less competition, you should plan to attend this class!
Get a deep understanding of the Colorado foreclosure timeline and the opportunities to find listings and deals before and after the foreclosure auction.
Learn how the best Brokers and Investors find listings and deals!
12 Strategies to find these mostly UNLISTED properties and avoid competition
Short Sale, Foreclosure, and REO Resources (where to find these mostly UNLISTED)
Law changes that affect distressed owners
Preparing for a foreclosure auction
How auctions are held and what happens after the auction
Working with investor clients
Search Tools - find in seconds what used to take hours
Distressed property trends - the LOCAL numbers, stats, and shadow market
Aaron's classes have been attended by Public Trustee's, Realtors®, accountants, attorneys, and investors.
CE Credits provided to licensed brokers by CCE, LLC (formerly The Real Estate School). This class is open to anyone including Realtors, clients, and investors.
Prices:
1 Student: $25.00
2 Students: $50.00
3 Students: $75.00
4 Students: $100.00
* Licensed Brokers earn 2 CE Credits
RENAV
$99
AuctionPrep A-Z Online
Online & On Demand
Our flagship full-day class is now available online and on demand. This 8-part video series will prepare you or your client to bid at a Public Trustee Foreclosure Sale AND make deals before and after the foreclosure sale.
THIS CLASS IS ESSENTIAL IF YOU OR YOUR CLIENT ARE CONSIDERING BUYING PROPERTIES AT AUCTION.
There are thousands of real estate transactions that take place every year and NEVER hit the MLS. Understanding these strategies will make you a better real estate professional.
Topics covered include:
Foreclosure Timeline and rules for ALL Colorado counties
Resources to research and find great deals going to auction
Investor AND Realtor strategies to buy distressed properties before, at, and after the auction
Qualifying and preparing to bid in the extremely short period of time before auction – in detail
Requirements to bid at auction
Redemptions - Even if the property was sold to an investor at auction, it's not over!
Junior Lienholder Excess Proceeds - spend a little and make a lot, quickly!
Risks involved with buying at auction
Ways to protect yourself
Hidden expenses you will have to pay
Eviction rules
Ways to finance foreclosure purchases and protect your lender
Ways brokers can make a commission by representing foreclosure auction buyers
This class caters to people at all levels of knowledge and experience. Please note that CE credits are NOT offered with this online course, however, 7 CE credits are available with our in-class version of AuctionPrep A-Z.
What students are saying about AuctionPrep A-Z...
The class was excellent. I appreciated your in-depth knowledge of the subjects covered. You discussed them with clarity, enthusiasm and were fully engaged in the process. I left with a greater understanding of the Colorado foreclosure process and with more insight into the various opportunities for investors resulting from foreclosed residential and commercial properties.
— Bailey D., Denver, CO
This was information packed!!! I definitely look forward to subscribing to RENAV and working with Aaron in the near future.
— Brandi H., Denver, CO
I feel more confident now, bidding at the auction. Learning how to make money with redemptions was fascinating. Thank you!
— Graham M., Denver, CO
IMPORTANT! PLEASE REVIEW:
You will have access to this online course for 3 months from date of purchase; CE credits are NOT provided. If you'e seeking CE credits, please refer to our
schedule
for the next in-class session, which is offered approx. 3 times per year.
Price:
$99.00/student
Sign Up Now »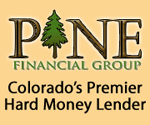 100% fix and flip funding, bridge loans and Non recourse IRA loans. More »
Sign Up For A Class
Full A-Z class or continuing education classes for licensed brokers... More »
Client Testimonials
"Your site has been very helpful to my company. I have been able to do extensive research and select appropriate properties in sub-markets that work for our investment groups. When help is needed, the Renav team has been there."
— M.B., Hospitality Realty Ventures, LLC