Opportunities
Foreclosure Data
Education
More...
Foreclosure Data
/ Coverage Areas
We track foreclosure data for the metro areas along the entire front range as well as populous mountain counties, and we will continue to add more counties to our database.
We have all ACTIVE FORECLOSURE records for 21 counties, which represent 87% of the state's population. Adams, Arapahoe, Boulder, Broomfield, Clear Creek, Denver, Douglas, Eagle, El Paso, Elbert, Fremont, Garfield, Gilpin, Jefferson, Larimer, Mesa, Pitkin, Pueblo, Routt, Summit, Weld. We have UNLISTED information for the counties shown in yellow.
We have RESIDENTIAL ASSESSOR RECORDS and RECORDED DOCUMENTS for 38 Colorado counties highlighted in light and dark brown. Search our Residential Property Database.
Are you a PPAR Member? If so, we provide PPMLS LISTED/UNLISTED information for Douglas, Elbert, El Paso and Pueblo County at no additional cost. To get started, just login to renav.com then proceed to My Account > User Profile. Enter your PPAR Information (located near the bottom of the page) and press "Save Changes". Your information will be validated instantly. Use the Advanced Search form to locate unlisted leads!
Pueblo
County
Pueblo County Public Trustee
1848 Vinewood Lane
Pueblo, CO 81005
Tel: (719) 545-0821
Fax: (719) 545-0825
doug@pueblopt.com
These foreclosure properties SOLD at auction last Wednesday.
3 bids were received for Pueblo County's auction on Wednesday, October 16th.
Start Your FREE 7-Day Trial!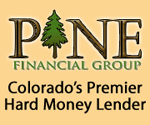 100% fix and flip funding, bridge loans and Non recourse IRA loans. More »
Sign Up For A Class
Full A-Z class or continuing education classes for licensed brokers... More »
Client Testimonials
"I wanted to just take a quick minute to thank you for your presentation at the ICOR Monthly Meeting this week. You were one of the best tables there because you were enthusiastic and knowledgeable. I am so excited to really start looking into your product and using it to help my business grow. Iím really stoked to hear that you designed it based on your experiences and that it includes both MLS and non-MLS listings. Again, thank you for the time and effort that you shared with all of us. "
— Amanda W, Tailor Made Properties