Opportunities
Foreclosure Data
Education
More...
Help Center
What can we help you with?
Recently Sold at Auction
Your time is valuable, and the weekly foreclosure auction cycle is short.
With RENAV there is no need to manually track distressed properties and gather auction property information from around the Web. We bring all the information to your fingertips... »
Go to Current Auctions
Realtors – A Potential "Unlisted Equity Deal"
Distressed properties aren't always short sales.
Often times homeowners facing foreclosure can list and sell their property and walk away with cash! Use the following search criteria to find Unlisted Equity Deals:
Status = Active, Listing Status = Not Listed or Unknown, Combined LTV = 0-90%
... »
Go to Advanced Search Form
Investors – A Second Position Lien Opportunity
Second position liens can be a great investment too, but you need to do your research!
Use the following search criteria to find second position liens with equity potential:
Status = Active, Combined LTV = 0-90%, Lien Options = Junior Position
... »
Advanced Search Form
Using the above web form is the quickest way for us to direct your request, however, you can also contact us directly.
RENAV Services Group, LLC
PO Box 2115
Littleton, CO 80161
[Go To Map]
Tel: 303-731-3334
support@renav.com
Business Hours: Monday through Friday, 9:00 am to 5:00 pm MST.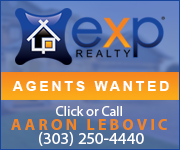 Group 46:10 Network - Real estate agents wanted! We're a fast paced, tech savvy, training focused real estate team with more leads than we can handle. Call (303) 250-4440 More »
Sign Up For A Class
Full A-Z class or continuing education classes for licensed brokers... More »
Client Testimonials
"I've been a Realtor in Denver for 25 years, and recently took the full day Trustee Sale class and signed up for the Renav service. I have learned so much about the foreclosure sale process, and have used the Renav service to get a great deal on a property at the foreclosure sale. As I had questions through the process, Aaron and everyone connected with Renav have been there with me every step of the way. Thanks again!"
— Tom, Realtor